Fashionably Late with Marrell Jones: Kendrick Lamar's untitled unmastered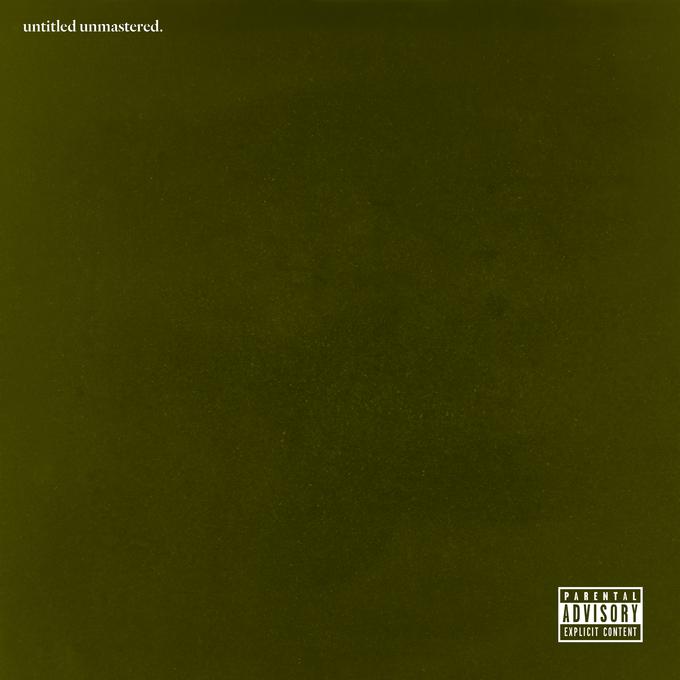 Every now and again a mainstream hip-hop artist may present a piece of work to the world that is so sincere, authentic, and perspicacious that it may receive just as much praise as it does hate. This seemed to have been the case with Kendrick Lamar's To Pimp A Butterfly (TPAB), which garnered an enormous amount of critical acclaim, but at times fell on deaf ears to the general public. Regardless of who the album reached, the genius that Lamar showed with TPAB  earned him 5 Grammys this year, which says something considering his well-received debut album good kid M.A.A.D. city did not win any in 2014. But as with any musician who has a profound mastery of his craft, the artistry presented on TPAB  is just as beautiful as what was left off it. A few weeks ago, Kendrick Lamar allowed listeners to gain insight into his creative selectivity by releasing a project solely compiled of demos left off of To Pimp A Butterfly. The compilation, untitled unmastered, is an unexpected but perfect follow up project to TPAB, continuing the unapologetically Black themes that have become the basis for most, if not all of Kendrick Lamar's music this past year. untitled unmastered is meticulously put together, including on it songs that could have made TPAB  more appealing to the general population, but would not have satisfied Lamar's artistic vision for that album. By releasing these songs on  untitled unmastered  it's almost as if Kendrick Lamar is sending the message that he has not forgotten the things that we love about his music,  he just wasn't willing to compromise his artistry to fulfill our expectations.  We hear this on "untitled 02 " and "untitled 07 ," which both resemble, in production and content, Lamar's work on GKMC. "Untitled 02" in particular sees Lamar addressing the struggles of being a mainstream rap artist and living a life that's genuine to who he is. He rhymes, Get God on the phone/Said it won't be long/I see jiggaboos, I see Styrofoams/My hood going brazy/Where did we go wrong?  over an appealing jazzy trap beat.
Other songs on the project follow the same threads that made To Pimp A Butterfly  such a great album. Lamar's willingness to candidly discuss race and culture in his music add layers of depth to a project that would otherwise just be an assortment of reference tracks. Tracks such as "untitled 03" (the track he initially debuted on The Colbert Report  in 2014) and "untitled 05" bluntly addresses issues between minorities and whites in America. We hear this explicitly on "untitled 03":
(What the white man say?) A piece of mine's That's what the white man wanted when I rhyme Telling me that he selling me just for $10.99 If I go platinum from rapping, I do the company fine What if I compromise? He said it don't even matter
Additionally, many of the features, including SZA, Jay Rock, and Cee-Lo, among others, compliment Lamar's message throughout the album. The features perform their roles well, whether it be Jay Rock providing a gritty perspective on personal introspection (Carpe diem, seize the day, I can't compromise/A tape worm couldn't cure this gluttonous appetite/A couple trinkets, they seein me/as I pacify)  or Bilal's tone setting spoken word on "untitled 01," an intro track paying homage to an inevitable post-apocalyptic society.  The guests on this project have a good sense of Lamar's vision for the songs on which they appear and they do the album more than justice by embodying their characters and adding other points of view to a world we know to be completely manufactured by Kendrick Lamar himself.
Sonically, untitled unmastered is an unhinged hip-hop album that fortuitously fits the jazz and funk instruments accompanying it. The best way to describe what the project sounds like is to imagine taking a snapshot of the Harlem Renaissance and placing it in an environment with all of the technological and social narratives of the year 2015. If Ralph Ellison's story Invisible Man  had a soundtrack untitled unmastered  would be exactly it. The production brings Kendrck Lamar's lyrical abilities center stage, as it takes a unique talent to steer through the album's various sounds the way Lamar does. It is unimaginable to picture any other major rap artist displaying the same amount of sovereignty Kendrick Lamar has over these tracks, as if the production shapes itself around Kendrick Lamar, and it's never the other way around.
While it would be convenient to compare untitled unamstered to other projects put out this past year, it wouldn't do Lamar's mastery any justice. This album was not made to maximize commercial profit (which was obvious by the lack of promotion), but rather as an extension of Lamar's already released material. Even on a compilation of demos, Lamar still manages to stay in his own lane and drive home whatever point he wants to make on every single track. This is about more than just listening to hip-hop for the sake of enjoying what happens to be in vogue at that particular moment; there are deep philosophical ideas to be understood here. Kendrick Lamar is within the avant-gard of not only hip-hop but of social dialect as well. A step above conscious rap and a step past neo-soul, the type of music that Lamar is making right now is its own genre in and of itself. It may be years before projects such as this one can really be understood for what they are. Maybe then Lamar's message will reach a  broader, popular audience; but for now, it's safe to say that Kendrick Lamar could care less who gets it, and who doesn't, he's manifesting his art and presenting it with a complete lack of fucks for those who don't quite get his current sound, and I can't hold it against him.